Rye Ridge Shopping Center in the News!
By
admin
| | Category:
Featured Stores
|
Comments Off
New businesses to open at Rye Ridge Shopping Center
Gabriel Rom, grom@lohud.com
Click here to read artcile and view video on lohud.com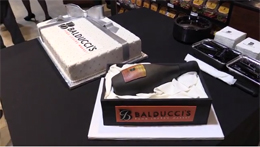 RYE BROOK – A nutritionist and public relations firm are the two newest businesses to call the Rye Ridge Shopping Center home.
Win Properties, the shopping center developer, announced long term leases with Nutritionist Sara Ryba and Illumination PR on Wednesday afternoon.
Both businesses will open in November in the Rye Ridge Plaza at Ridge Street and Bowman Avenue.
The 220,000 square-foot complex is comprised of three distinct components, The Rye Ridge Shopping Center, Rye Ridge Plaza and Rye Ridge South, all connected by a parking lot.
In January, a 11,000-square-foot Balducci's grocery opened in the shopping mall.