STRETCH*D to open in Rye Ridge Shopping Center Plaza
By
admin
| | Category:
Featured Stores
|
Comments Off
NEW TENANT ANNOUNCEMENT FOR RYE RIDGE SHOPPING CENTER PLAZA
STRETCH*D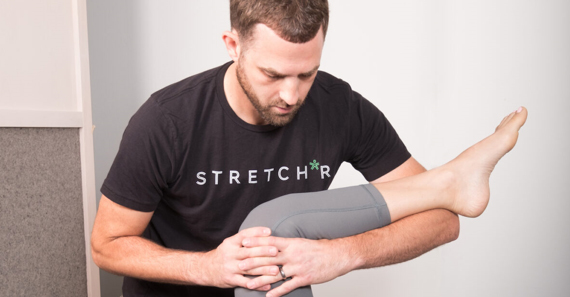 September 9, 2019 – Rye Brook NY, – Rye Ridge Shopping Center, Plaza and South are excited to announce that Stretch*d has signed a long-term lease for almost 1700 square feet, in the space formally occupied by Lv2bfit. Stretch*d is a new concept from the founder of SLT, Amanda Freeman. They plan to open this winter. Stretch*d currently operates in the Flatiron neighborhood of NYC; the Rye Ridge location will be their second. This lease follows the trend of unique boutique fitness concepts thriving at Rye Ridge and memorialized in the recent New York Times article. https://www.nytimes.com/2019/06/17/style/boutique-fitness-barrys-soul-cycle-slt-flywheel.html
The Stretch*d lease directly follows another new tenant announcement of clothing retailer Ruby & Jenna. This amounts to almost 3600 square feet in boutique leases signed at Rye Ridge in the past month.
Stretch*d offers a unique one on one assisted stretching session. Assisted stretching is the ultimate way to get a deep stretch safety and effectively with a customized stretched experience using dynamic stretch methods to help you perform at peak by gently building flexibility and range of motion.
Erin Hinchey, Leasing Agent for the center had this to say, We have the best collection of boutique fitness at Rye Ridge, Stretch*d is a natural fit and will compliment every business we have here. In addition, we are so proud to have  SLT at the shopping center and for Amanda to debut another concept in the suburbs here is very complimentary.  "
The Rye Ridge Shopping Center, Plaza & South are located at Ridge & Bowman Avenues in Rye Brook NY. There are over 70 fine shops, eateries, fitness and services with ample FREE PARKING.
For more information please contact Erin Hinchey at ehinchey@winprop.com