Chill Cryo Reopening June 29
By
admin
| | Category:
Rye Ridge
|
Comments Off
We look forward to Chillin' with you starting MONDAY, JUNE 29.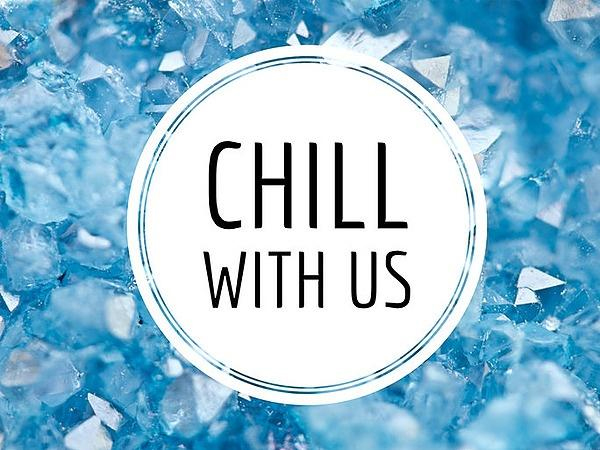 Our services will be by appointment only.
We have implemented important policies, changes to our hours and days we will initially be open.
We know it's a lot to read, but please take the time to read the important updates below, so we may Chill safely according to State health and safety guidelines.
Hours and By Appointment Only
All services will be by appointment only. No walk-ins will be allowed.
During the initial re-opening period, we will be open:
Monday 10 am – 5 pm
Tuesday 9 am – 5 pm
Wednesday 10 am – 5 pm
Thursday 9 am – 5 pm
Cryofirm & Tone Body appointments will be offered on Tuesdays and Thursdays.
Wear Face Covering
All clients will be required to wear a face covering at all times (including during services) while in our studio.
Please understand that we will refuse service to any client not wearing a face covering, as allowed by the governor's executive order.
Services Available
Whole Body Cryo
Local Cryo
Cryofirm & Tone Body
Cryofacials and Cryofirm & Tone Facial services are temporarily suspended.
Waiting Area/Entry
Our waiting area will be unavailable, so please be in the parking lot prior to your appointment time.
Wait in your car and we will call you to let you know you may come up.
Our door will remain locked and we will open the door for you to enter the studio.
Our staff will ask you 3 simple, but mandatory questions upon entry as part of the State mandated Daily Health Screening Assessmentfor Phase 3  Personal Care Service businesses.
Although we would love to see your family members and children, they will not be allowed to wait for you in our waiting room.
If you are accompanying your child under the age of 18 to their appointment, you may remain in the waiting area.
We have suspended all high touch amenities – water, mints, and magazines.
Cryo Service Items
We have single use glove liners for whole body cryotherapy sessions.
Robes will be available upon request.
All linens and service items (glove liners, socks, robes, cryofirm & tone sheets) are professionally laundered.
Slippers will be sprayed with disinfectant spray after each appointment.
Cleaning
We will be following Phase 3 Personal Care Services guidelines, which include cleaning and sanitizing throughout the studio and between each appointment.
To accommodate cleaning, appointments are required and times will be spread out.
Team Members
We have a partition at the front desk to meet social distancing guidelines.
Our team members will be required to wear face coverings at all times inside the studio.
Our team members are required to complete the NY State Mandatory Daily Health Screening Assessment.
Our team members have face shields for their use with close contact services.
Our esthetician will wear gloves for Cryofirm & Tone Body services.
Before and after each appointment they will sanitize their hands.
How to Book Your Appointment
Please book your whole body and local cryo appointments online at chill914.com
For Cryofirm & Tone Body appointments, please call us at 914-305-6141 or email info@chill914.com
Be Healthy
If you have a fever, chills, cough, muscle pains, headache, loss of taste or smell, or otherwise think you may have been exposed to COVID-19, please cancel your appointment so we can ensure the safety of all our clients and team members.
Special Accommodations
If you have a disability or health condition and have concerns about your ability to comply with any of the above requirements, please let us know by contacting us at least 48-hours in advance of your appointment and we will do our best to accommodate your needs.
Thank You
We are doing our due diligence to keep Chill a safe and healthy environment. We ask that you respect and follow the State mandated guidelines while visiting us.
Thank you for your understanding and patience as we all navigate these new mandated procedures and schedules.
Please feel free to stay in touch with us with any questions or concerns — email us at info@chill914.com
We appreciate your business and look forward to welcoming you back and Chillin' with you!