Lester's is looking for seasoned sales professionals and experienced Cashiers to join our team in our new 11,000 square foot Rye Ridge Plaza location opening late May/early June. If you have a flair for and strong interest in fashion...
"Rye Ridge Shopping Center, the sprawling plaza off South Ridge Street and Bowman Avenue has evolved into a remarkably health-oriented hub..."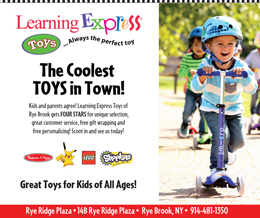 Great Toys for All Ages at Learning Express Toys
The COOLEST Toys in Town! Learning Express Toys of Rye Brook gets FOUR STARS for unique selection, great customer service, free gift wrapping and free personalizing! Scoot in and see us today!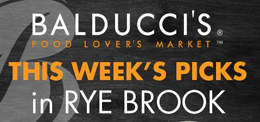 This Week's Picks at Balducci's
Great specials at Balducci's June 2nd - June 8th, plus Explore new tastings on Saturday and Sunday, 6/16 - 6/22...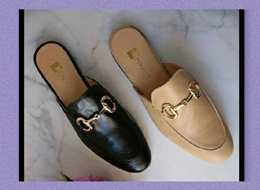 Hello summer at Shoe-Inn
Summer shoes and more at Shoe-Inn...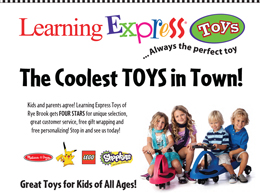 The Coolest TOYS in Town at Learning Express Toys
Great toys for kids of all ages!

V.I.Preview Day – June 14 at Lester's
Celebrating you with a big thanks and $25% off your entire purchase. Customer Appreciation Weekend 6/15-6/18 at Lester's...

Introducing CRISPY CHICKEN at ELEVATION BURGER
Served on our Signature Sandwiches, on a sandwich build of your own design, or alone as Chicken Tenders, this instant guest favorite will tantalize your taste buds! Of course our CRISPY CHICKEN is made exclusively with our USDA certified organic, free-range chicken, and is dairy-free, egg-free, and gluten-free, and oh so flavor-FULL!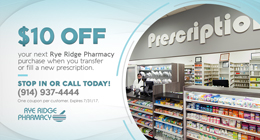 $100 OFF at Rye Ridge Pharmacy
$10 off your next Rye Ridge Pharmacy purchase when you transfer or fill a new prescription...
PetValu Casting Call is HERE!
Calling America's Most Adorable: Casting Call is HERE! Your pet could be featured in our 2018 Pet Valu Calendar!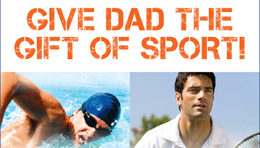 Sportech – Give Dad the Gift of Sport
Tennis, Running, Swim, Fitness, Squash, Casual, Walking, Ping Pong, Pickleball and more at Sportech....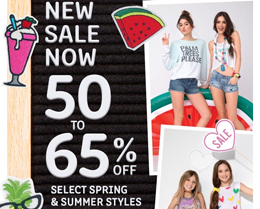 New Sale Now at Lester's
50%-65% off select spring and summer styles throughout the store at Lester's...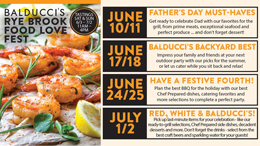 Balducci's Food Love Fest
Tastings at Balducci's Saturday and Sunday 6/10-7/2. 11am-4pm...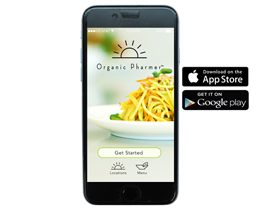 The New Organic Pharmer App is Here!
Pay with the new Organic Pharmer App and get rewarded!