The Rye Ridge Shopping Center, Rye Plaza and Rye South are very pleased to announce that Lester's has signed a long term lease for 10,000 sf at Rye Plaza...
The newly opened Domestic Dry Goods Company in the Rye Ridge Shopping Center fulfills a lifelong dream for owner Erin Hinchey, and fills a need that she sees for quality, hand-crafted American gifts and products in Westchester
"Rye Ridge Shopping Center, the sprawling plaza off South Ridge Street and Bowman Avenue has evolved into a remarkably health-oriented hub..."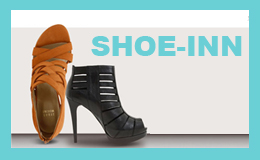 Huge Sale at Shoe-Inn
Come shop Shoe Inn's end of season sale! Take an additional 20 % off sale merchandise!

The Wine Cellar 1 Day Sale and Tasting
The Wine Cellar is having a One Day Only Sale and complimentary tasting on...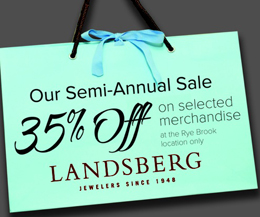 Landsberg Jewelers Semi-Annual Sale
Landsberg Jewelers Semi-Annual Sale is on now! Enjoy 35% off on selected merchandise...
Personal Training Institute – Offering Individual Session Options
WHAT CAN YOU ACHIEVE WITH A PERSONAL TRAINER AND NUTRITIONIST??? CALL TODAY FOR YOUR FREE TRIAL AND FIND OUT!!!!

Cold Weather means Hotter Deals at Sportech
The colder the weather the better the deals at Sportech until March 6th...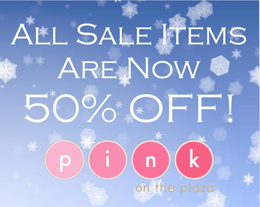 50% Off Sale Items at Pink on the Plaza
All sale items are now 50% off at Pink on the Plaza

Win 10 FREE Chop't Salads
Use the hashtag #SALADBURRITO this week, and you could win 10 FREE CHOP'T SALADS!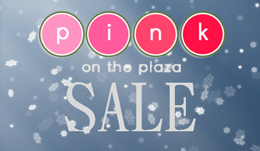 Pink on the Plaza Sale
30% OFF Select Items at Pink on the Plaza!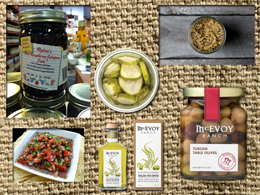 Introducing…The Farmer's Market at Domestic Dry Good Company
Domestic Dry Good Company now has a large selection of salts, jams,chutneys, olives, dressings, marinades, salsa, honey, chocolate bars, caramels, olive oils and much more!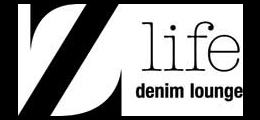 Zlife Denim Lounge sale and more
SHOP NEW IRO PRE-SPRING 14' COLLECTION NOW AT ZLIFE! and up to 60% off...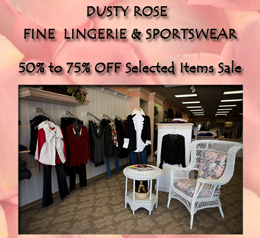 Dusty Rose Sale
50% to 75% off selected items at Dusty Rose...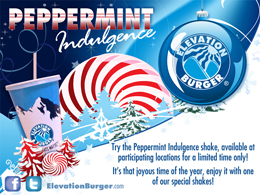 Peppermint Indulgence at Elevation Burger
The Seasonal Peppermint Indulgence Shake! For a limited time only stop by Elevation Burger to indulge in our seasonal winter shake! Get here fast but don't speed! Once the winter is gone…so is the Peppermint Indulgence.