European Wax Center Special
Your first brow wax is free at European Wax Center...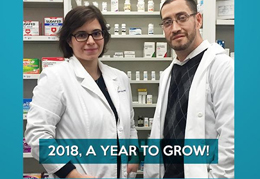 Rye Ridge Pharmacy Welcomes Victor Rijos
Victor Rijos, formerly of Finch's Drugs and CVS has joined Rye Ridge Pharmacy. 2018 A year to grow!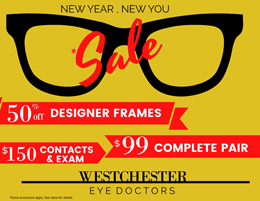 New Year, New You at Westchester Eye Doctors
50% Off Designer Frames, $150 contacts and exam, $99 complete frame...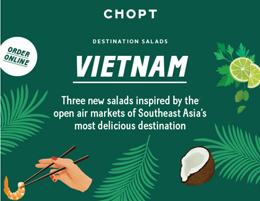 Chopt's Destination Salads – Vietnam
Three new salads inspired by the open air markets of Southeast Aisia's most delicious destination now available at Chopt...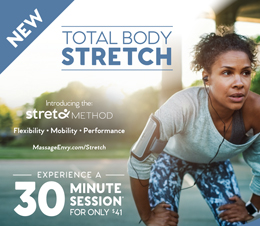 Massage Envy Total Body Stretch
Introducing the Stretch Method - Flexibility, Mobility and Performance at Massage Envy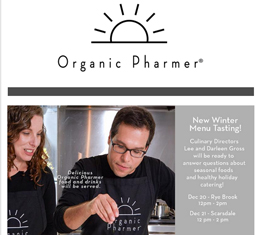 Join Organic Pharmer for a New Winter Menu Tasting!
Join Organic Pharmer for a New Winter Menu Tasting on December 20th from 12pm - 2pm. Culinary Directors Leo and Darlene Gross will be ready to answer questions about seasonal foods and healthy holiday catering...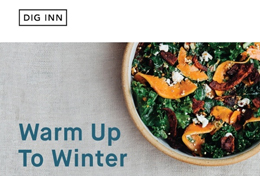 Warm up with two new winter dishes at Dig Inn
Two new early winter dishes land today at Dig Inn— Honeynut & Greens and Roasted Kale w/ Butter Bean Ragout.
Dig Inn Catering
Let Dig Inn be your catering elves...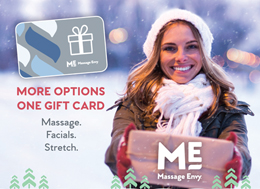 Give the Gift of Total Body Care at Massage Envy
More options, one gift card...Massage, Facials, Stretch!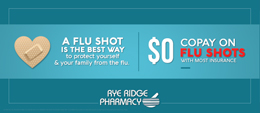 Get Your Flu Shot at Rye Ridge Pharmacy
A flu shot is the best way to protect yourself and your family from the flu. $) copay on Flu Shots at Rye Ridge Pharmacy with most insurance...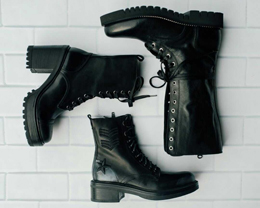 Shoe Inn Cool Combats
Real women wear boots!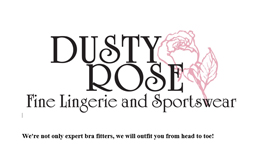 Dusty Rose outfits you from head to toe!
We're not only expert bra fitters, we will outfit you from head to toe!