Lester's is looking for seasoned sales professionals and experienced Cashiers to join our team in our new 11,000 square foot Rye Ridge Plaza location opening late May/early June. If you have a flair for and strong interest in fashion...
The newly opened Domestic Dry Goods Company in the Rye Ridge Shopping Center fulfills a lifelong dream for owner Erin Hinchey, and fills a need that she sees for quality, hand-crafted American gifts and products in Westchester
"Rye Ridge Shopping Center, the sprawling plaza off South Ridge Street and Bowman Avenue has evolved into a remarkably health-oriented hub..."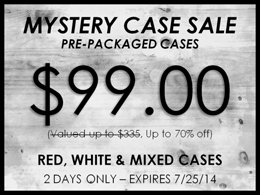 The Wine Cellar Mystery Case Sale – 2 Days Only!
The Wine Cellar Mystery Case Sale - 2 Days Only! Mystery Cases just $99...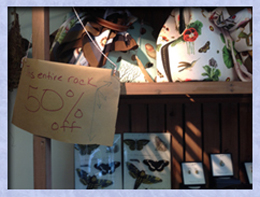 Domestic Dry Goods Company Summer Sale
Summer Sale - Many items $50% off, Cotton Onesie Sets $15,Summer Tee's $7.50. HURRY BEFORE THEY ARE GONE!!!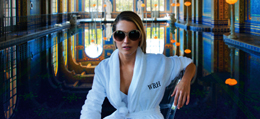 Oliver Peoples at Mendel Optical Insight
Check out the Oliver Peoples collection at Mendel Optical Insight...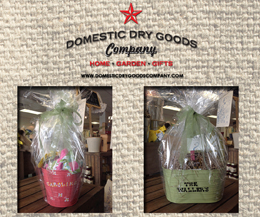 Free Bucket & Personalization at Domestic Dry Goods Company
Complimentary bucket and personalization when you purchase a Spring Bucket. You pick the contents, or have Domestic Dry Goods Company make one up for you. Perfect for Easter, Passover or just because...They will ship too!!!
Personal Training Institute – Offering Individual Session Options
WHAT CAN YOU ACHIEVE WITH A PERSONAL TRAINER AND NUTRITIONIST??? CALL TODAY FOR YOUR FREE TRIAL AND FIND OUT!!!!

Win 10 FREE Chop't Salads
Use the hashtag #SALADBURRITO this week, and you could win 10 FREE CHOP'T SALADS!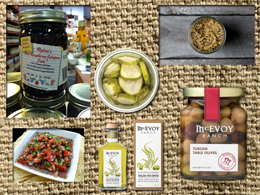 Introducing…The Farmer's Market at Domestic Dry Good Company
Domestic Dry Good Company now has a large selection of salts, jams,chutneys, olives, dressings, marinades, salsa, honey, chocolate bars, caramels, olive oils and much more!
Terrarium Making Parties at Domestic Dry Goods Co.
Book your own private terrarium making party at Domestic Dry Goods Company!