Lester's is looking for seasoned sales professionals and experienced Cashiers to join our team in our new 11,000 square foot Rye Ridge Plaza location opening late May/early June. If you have a flair for and strong interest in fashion...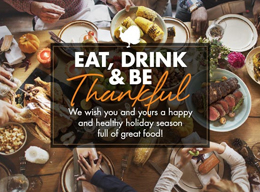 Balducci's Thanksgiving Catering
It's not too late to order! Spend more time with the ones you love! Delicious, Chef prepared catering makes it easy to create a memorable and mouth watering experience...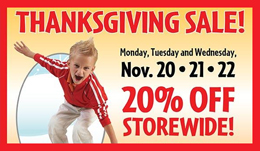 Thanksgiving Sale at Learning Express Toys
November 20, 21 & 22 take 20% off storewide at Learning Express Toys...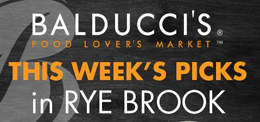 Give Thanks for This Week's Picks at Balducci's
Great specials for Thanksgiving at Balducci's November 17th - November 23rd...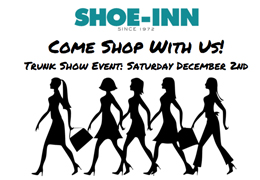 Shoe-Inn Trunk Sale
Come Shop with Shoe-Inn on December 2nd for a Trunk Sale featuring Tai Jewelry and AH!Dorned By Tracy Lane Novick...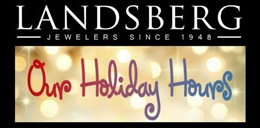 Landsberg Jewelers Holiday Hours
Landsberg Jewelers will be open every Sunday throughout the Holiday Season. Sunday hours, including Christmas Eve will be from 10:30am-4:30pm...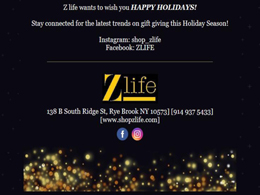 Z life wants to wish you HAPPY HOLIDAYS!
Stay connected for the latest trends on gift giving this Holiday Season!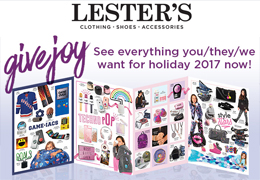 Lester's Holiday Gift Catalog
Gift like A Boss! Holidays Most Wanted, Here & NOW! At Lester's!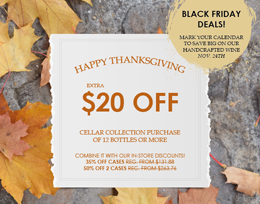 The Wine Cellar Black Thanksgiving Sale and Friday Deals
Give thanks for extra $20 off at The Wine Cellar!
PetValu Thanks for Giving Event
Thanks for Giving is HERE! During the month of November we collect donations for our local animal rescue groups. Did you know you can feed a shelter pet for a week for only $5?
PetValu Black Friday Deals Coming Soon
Coming SOON: Four days of Black Friday Deals!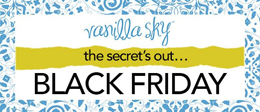 Vanilla Sky Black Friday Weekend Sale
Black Friday Early Girl 30% Off from 7am-9am! 20% off the remainder of the weekend - November 24-26...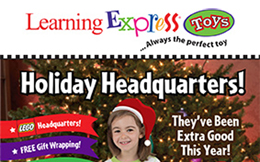 Learning Express Toys Holiday Headquarters
They've been good this year! Lots of great toys on SALE now! Stop in soon!