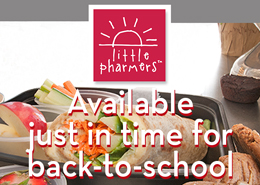 Introducing Organic Pharmer's new division Little Pharmers
Little Pharmers, a new division of Organic Pharmer is a healthy and nutritious option for moms who want their kids...
Personal Training Institute Special
Your kids have their school schedule, do you have your workout schedule - $199 for 12 personal training sessions...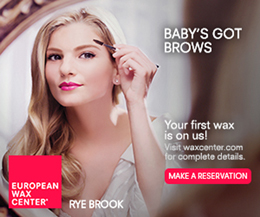 European Wax – Baby's Got Brows
Make a reservation - Your first wax is on European Wax!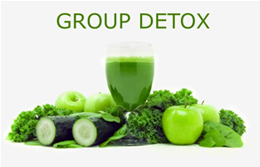 Blum Center for Health Group Detox
Reignite Your Metabolism for More Energy and Vitality - Monday September 28th, 6-7:30 pm...
Introducing Bar Move at The Bar Method
Try theis High Energy Bar Class at The Bar Method
New Client Special at The Bar Method
New client special at The Bar Method, beginning on 8/31 for six weeks...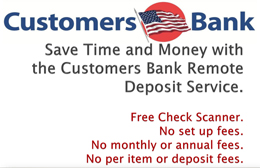 Customers Bank Remote Deposit Service
Save time and money with the Customers Bank Remote Deposit Service...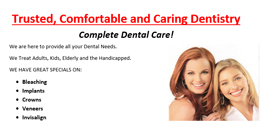 Fall special at Dr. M. Priya Advani, DMD PC
Fall Special: ONLY $125 (Reg. $477) New Patients Only. Not to be combined with Insurance - Complete oral exam, 2 x-rays, Free teeth cleaning, Free cosmetic consultation
Summer Special at Bar Method and GLOW and more
Receive 1/2 off a GLOW session - Take your first Bar Method Class or Receive 1/2 off a Bar class - Get your first GLOW tan...And, visit Altheta on 8/22 and all Bar Method Clients receive 25% off all Athleta merchandise...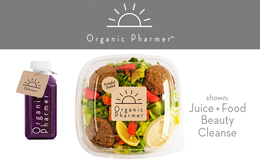 August Special at Organic Pharmer
During the month of August, when you purchase one of Organic Pharmer's juice or juice+food cleanses you'll receive a 10% savings! Use code...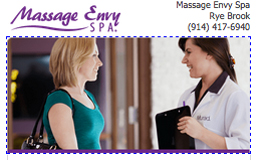 Summer Skincare at Massage Envy
Did you know that Massage Envy also offers facials?
Bar Method/Athleta Event
Take a BAR class on Saturday, July 25 from 9-10am followed by a BEAUTYCOUNTER Event and shopping...