Famed NYC Spa JECT Joins Health And Beauty Renaissance At Mall
By
admin
| | Category:
Featured Stores
|
Comments Off

on Famed NYC Spa JECT Joins Health And Beauty Renaissance At Mall
https://patch.com/new-york/rye/famed-nyc-spa-ject-joins-health-beauty-renaissance-mall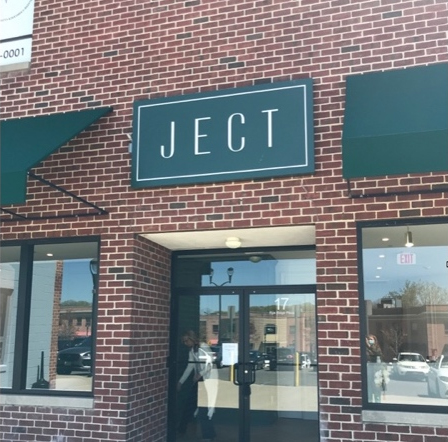 Perhaps Ponce de León was looking in the wrong place. The aesthetics boutique in Westchester might be the real fountain of youth.
By Jeff Edwards, Patch Staff
RYE BROOK, NY — The Rye Ridge Shopping Center is fast gaining a reputation as somewhat of a one-stop shop for health and beauty services. That reputation is getting another boost with the opening of JECT.
The aesthetics boutique rose to fame as a go-to spot in the city for those looking for beauty treatments that were previously more commonly found in a clinical setting. The menu at the spa to the beau monde features wrinkle reducers, dermal fillers, elevated skincare treatments, facials and PRP rejuvenation.
JECT bills itself as "medical aesthetics made modern." The facility specializes in medical-grade treatments "for people who want to look their best, and who prioritize prevention, proper maintenance and a lot of self-love."
"We are firm believers that medical-grade services are the way to go in order to see results now and in the future," the company promises in its promotional materials. "While spa facials and night creams might be relaxing, our services are curated to deliver results."
JECT currently has three other locations in the West Village, the Upper East Side and Bridgehampton. The Rye Ridge boutique will be just their fourth location.
The new elite spa joins the recently signed leases of Amazing Lash, ProsperIV, CityMD, offices of Dr. David Stern and Buff City Soap at the Rye Ridge Shopping Center located at Ridge and Bowman Avenues in Rye Brook.