Hot Yoga's Newest Fans? NBA Stars Immanuel Quickley and Obi Toppin
By
admin
| | Category:
Featured Stores
|
Comments Off

on Hot Yoga's Newest Fans? NBA Stars Immanuel Quickley and Obi Toppin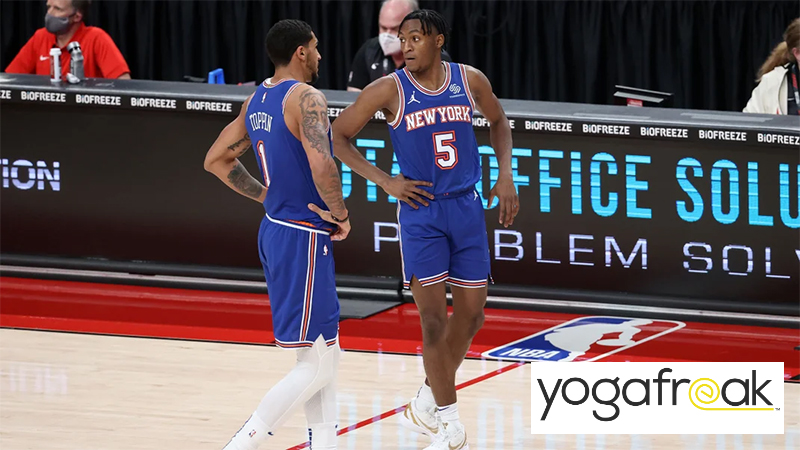 The feeling of sweat dripping, no, pouring off of you. The sinking feeling that you forgot your nonslip towel right as you enter the studio. The nearly unbearable humidity of the studio just five minutes into your practice. Hot yoga is arguably unlike any other practice. It's a challenging practice, even for advanced yogis. And apparently for NBA players, too.
Immanuel Quickley and Obi Toppin, two rising stars on the New York Knicks, recently attended a hot yoga class at Yogafreak with their associate head coach, Johnnie Bryant. While it's unclear which class Quickley, Bryant, and Toppin attended, the Rye Brook, NY studio offers vinyasa and Bikram-style classes in a heated room.
Quickley posted about the class on his Instagram account, calling it "the hardest thing I've ever done….I was humbled today fasho lol," according to Posting and Toasting, an SB Nation site covering the New York Knicks.
So, yes, this means that an actual, professional NBA athlete confirmed the difficulty of your hot yoga practice.