PostNet – New Location – Same Quality Service
By
admin
| | Category:
Featured Stores
|
Comments Off
PostNet – New Location – 7 Rye Ridge Plaza  (former Club Sandwich)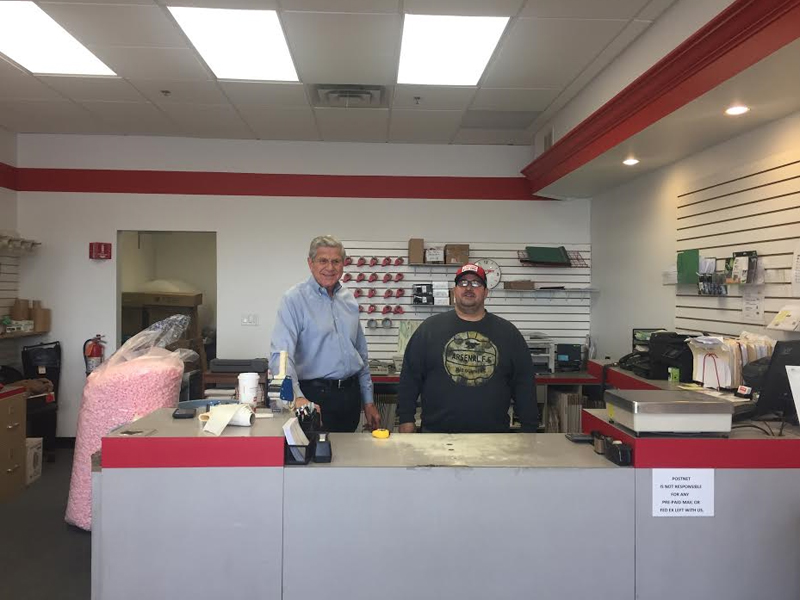 PostNet, under the Lanza Family ownership, has been in business since 1998. The store itself has been in the Rye Ridge Shopping Center for several years prior to 1998 making them one of the longer running businesses in the Center. They are proud of the fact that their employees have been with them from the very beginning; exhibiting dedication and that special "above and beyond service" to all of their customers. PostNet advertises locally through schools, churches, and other Fund Raising activities of the communities they serve.
PostNet provides shipping services mainly via UPS, as an Authorized Ship Center, and the US Postal Service. They also handle FedEx Prepaid both Air, and Ground and arrange Freight Services and same day Courier Services if needed. Postnet handles all packaging necessary and sells packaging supplies separately. In addition to shipping, PostNet also provides  Copy, Fax, as well as Notary Services. They offer Mail Box Rental, and have Daily Mail Delivery and Pickup by the Post Office, and supplement their postal services with a daily (M-F) separate delivery to the Post Office by their staff. They also provide Key duplication handling most Standard and Medico keys.
Richard Lanza, owner of PostNet,  had the following to say regarding their relocation to 7RRP (Former Club Sandwich), "We have always been in the RRSC and have never considered anywhere else. The Center is a focal point for those looking for excellent shopping and dining, as well as a variety of services supporting a healthy lifestyle, all of which lead to its vibrant atmosphere." He also mentioned that PostNet's Mission Statement is "To provide the best possible service, convenience, and value to you, our customer, at all times. To continually strive to improve the overall shopping experience and satisfaction of every customer. And, to take every opportunity to show our appreciation for your business, every day."
7 Rye Ridge Plaza
Rye Brook, NY 10573
Phone: 914-935-9200
Fax: 914-935-9201