Balducci's Food Lover's Market
By
admin
| | Category:
Leads
,
Retail
|
Comments Off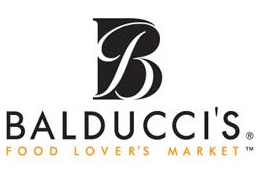 144 S Ridge Street
Telephone: 914-308-3692
http://www.balduccis.com/ryebrook
Balducci's Food Lover's Market Now Open in Rye Brook
Balducci's Food Lover's Market opened its doors in the Rye Ridge Shopping Center, excited to share its love of food with Rye Brook, NY.
Balducci's Food Lover's Market specializes in hand-selected, prime-cut meats, signature top of the catch exceptional seafood, and is staffed with professional cheese mongers and culinary trained chefs who prepare restaurant-quality, fresh meal selections. Additional offerings include superior, organic, local and recipe-ready produce, as well as a patisserie overflowing with delectable pastries, breads and baked goods. The market's inviting café provides a place for food lovers to gather with family, friends and the community while relaxing, enjoying free Wi-Fi, and savoring the market's many items. Balducci's signature floral boutique and in-house catering professionals will provide all entertaining needs.
"At Balducci's, we invite you to immerse yourself in our distinctive gourmet experience," said Judith Spires, Chairman and Chief Executive Officer of Balducci's. "Our goal is to provide an epicurean adventure every time you enter our market. From our inviting store's open-concept layout ripe with robust food offerings, to the full kitchen of professional and sous chefs creating elegant dishes, Balducci's aims to provide various food items designed for a sophisticated palette. Rye Brook is the perfect location for our newest Food Lover's Market and we look forward to sharing our love and passion for food with the vibrant community."
"Our customers have come to expect the freshest, finest and highest quality food options and Rye Brook will exceed all expectations," said Spires. "We strive to create an environment where one's passion and love for food is at the forefront.  We invite everyone to come through our doors to be a part of the full sensory experience and look forward to supplying delicious food at our newest gourmet market."
Rye Brook's General Manager Angel Caban weighed in on the exciting new location, "Whether you have questions about the perfect cut of meat, how to cook your seafood, or what cheeses to pick for your next gathering, our experienced and professional staff is here for you."
Noting the unique addition of a team of in-store chefs preparing fresh food daily, "They are always crafting delicious food in the market's open kitchen, so leave the cooking to us with high-quality Chef Prepared dishes – perfect to create an entire meal, cater a party, or accompany any main or side dish."
To find out more about Balducci's Food Lover's Market and the Rye Brook location, please visit www.Balduccis.com and Balduccis.com/RyeBrook. Be sure to follow Balducci's on Facebook (www.Facebook.com/BalduccisFoodLoversMarket.com) and Twitter (www.Twitter.com/Balduccis) for gourmet recipes, cooking tips and upcoming event information.