CAVA
By
admin
| | Category:
Leads
,
Retail
|
Comments Off
3 Rye Ridge Plaza
Rye Brook, NY 10573
914-268-9339
Hours: Daily, 11am-10pm
http://cava.com/
https://www.instagram.com/cava/
https://twitter.com/cava
https://www.facebook.com/cavagrill
https://www.pinterest.com/cava/
Email: hello@cava.com
Snapchat username: cavagrill
Download our app here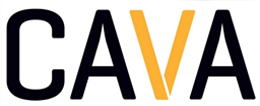 Rye Ridge Shopping Center, Plaza and South are excited to announce that CAVA , has signed a long term lease for almost 3200 square feet in Rye Plaza. CAVA is a Washington D.C. based Mediterranean, healthy, fast casual food concept that serves assembly line customizable, Mediterranean pitas filled with ingredients such as braised lamb, falafel, harissa, tzatziki and an array of fresh vegetables, many of which are locally sourced. In addition, they sell a line of dips and spreads found in gourmet grocery stores. The Rye Plaza location will be the concepts 29th announced location. Currently they have locations open or opening soon in California, Washington D.C. Maryland, New Jersey, New York and Virginia. Rye Plaza will be the chains first suburban NYC location. Rye Ridge Shopping Center, Plaza & South has served as the first suburban NYC location for other highly successful food concepts such as Chipotle, Chop't and Dig Inn.
CAVA will fit well among the health conscious shopper at Rye Ridge. Erin Hinchey, Leasing Representative for the complex had this to say, "The Rye Ridge Shopping Center, Plaza and South continues to be the dominant influence setting the standard for other shopping and eating environments. The best new concepts come here first."
The Rye Ridge Shopping Center, Plaza & South are located at Ridge & Bowman Avenues in Rye Brook NY. There are over 70 fine shops, eateries, fitness facilities and services with ample FREE PARKING.