Dig Inn
By
admin
| | Category:
Leads
,
Retail
|
Comments Off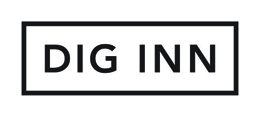 Dig Inn
112 S. Ridge Street
http://info.diginn.com/rye-plaza
Hours: Monday to Sunday, 11 am – 9 pm
Dig Inn serves mostly vegetables for breakfast, lunch, dinner, and brunch. Their menus are based genuine, trusting relationships with their farmers and partners, and food that embraces the seasons.
In the community they're partnering with organizations, like the American Farmland Trust, to support the next generation of chefs and culinary leaders through education and training. And In the field they help small and mid-sized farms scale—investing in sustainable best practices to help them grow more food and find new markets.
Above all, Dig Inn believes in the power of a shared table—for the everyday and the extraordinary—a place where friendships are made and ideas are born.
Order pickup
Follow them on Instagram, Twitter, and Facebook
Read more about their mission and uniquesourcing practices
Find another location
Subscribe for information, updates, and promotions