Westchester Eye Doctors
By
admin
| | Category:
Leads
,
Retail
|
Comments Off
Westchester Eye Doctors

Telephone: 914-939-0830
http://www.westchestereyedoctors.com/
204 S. Ridge Street– Rye Ridge South
Facebook
Hours:
Monday & Tuesday 9:00-6:00
Wednesday 10:00-6:00
Thursday 10:00:7:30
Friday 9:00-6:00
Saturday 9:00-5:00
Dr. Fertig is now on zocdoc. Book your annual eye exam today. Great care and excellent selection of glasses.
http://www.zocdoc.com/doctor/jesse-fertig-od-52146#
https://www.zocdoc.com/practice/vision-world-mega-vision-49936
About Dr. Fertig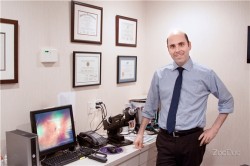 Dr. Jesse Fertig graduated from Washington University in St. Louis in 1995 with an A.B. in Art History. He is a 2001 graduate of the State University of New York College of Optometry. Dr. Fertig is a member of the New York State and Westchester County Optometric Assocations. Prior to working in this practice, Dr. Fertig did complex refractions for University Eye Specialists, a glaucoma specialty practice. He also worked in such offices as Brooklyn Eyeworks and Dean Optical. In his spare time, Dr. Fertig enjoys traveling and spending time with family and friends.