Blum Center for Health
By
admin
| | Category:
Professionals
|
Comments Off
Blum Center for Health
34 Rye Ridge Plaza
Rye Brook, NY 10573
Phone: 914-652-7800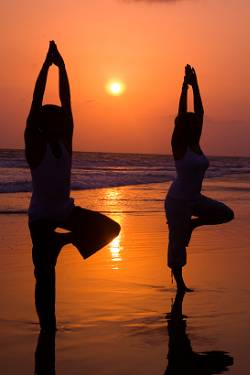 ANNOUNCING THE NEW Blum Center for Health
I am thrilled to announce the opening of the new Blum Center for Health! Please join us on January 11, 2011 for our Open House so that you can tour our new, state-of-the art facility, participate in free classes and cooking demonstrations and learn all about our unique offerings. Blum Center for Health is located at 34 Rye Ridge Plaza, Rye Brook , NY . Our new telephone number is 914-652-7800. At the Blum Center for Health, we have integrated our Functional Medicine practice with a new lifestyle education center. This means that we have all the tools you need to live a vibrant and healthy life to prevent, reverse and treat chronic health conditions under one roof.  It's a seamless approach to healthcare that is truly life changing. We're often told what we should do to improve our health. But our new lifestyle education center teaches you how. It includes our Nutrition in the Kitchen cooking school, complete with a state-of-the-art kitchen, and Mind.Body.Spirit programs, including movement, guided meditation, visualization and more.  These classes can be taken on their own or integrated into a personalized medical program created and supervised by our Functional Medicine team.   For more information, you can visit our website www.blumcenterforhealth.com to learn about our staff, see our schedule and register for classes. You can also find out more by joining the Blum Center for Health on facebook and following us on twitter!    Please note that our email addresses have changed.You can reach sabrina@blumcenterforhealth.com and drblum@blumcenterforhealth.com. I look forward to seeing you soon and sharing the Blum Center for Health with you!
Warmly, Susan S. Blum, MD, MPH
Our team:
Sabrina DeGregorio, HHS Marti Wolfson Gary Goldman, Esq Susan Scheufele, EDM, NCC, LPC Elspeth Beier Megan O'Shea   Elizabeth Greig, MSN, FNP Mary Gocke, RD, CD Francine Blinten, MS, CCN Doug Mackenzie Ilene Donin, PhD Bernadette Valcich