Chipotle Mexican Grill
By
admin
| | Category:
Retail
|
Comments Off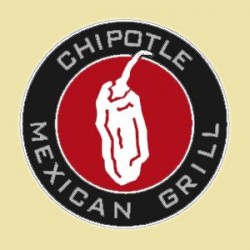 Chipotle Mexican Grill
20B Rye Ridge Shopping Center
Rye Brook, NY
914-937-0351
Chipotle.com
Want to get the front of the line at Chipotle?
Ever crave a tasty burrito and not have time to stand in line? You can order Chipotle menu items from your home, office, or automobile. Eating fast food has just become even easier with the ability to order Chipotle online. It is a very simple process and can save a lot of time during your lunch hour or while picking up dinner.
It's as easy as click, pick, pay, park, devour. You can order your Chipotle menu items on the internet in the morning and have it ready at a specified pick up time.
It is a great way to save your favorites and not have to stand in line. You can also make group orders with ease.
Also your i-phone is now an eating utensil at Chipotle. Get the App., see the full menu, order a meal, or search for a new Chipotle location. Get directions when you are on the go.
For more information on ordering online and Chipotle's i-phone Application check out www.chipotle.com.