SLT
By
admin
| | Category:
Uncategorized
|
Comments Off
SLT in Rye Plaza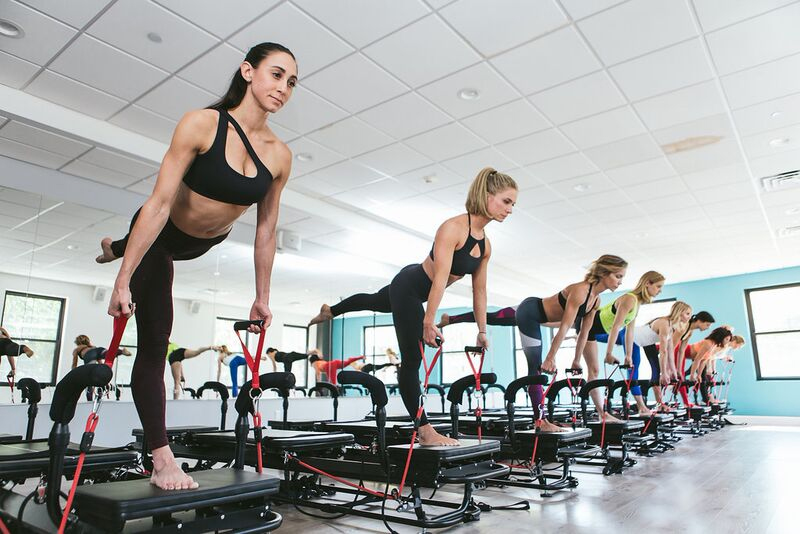 SLT
studio email: ryebrook@sltnyc.com
phone: 914-305-5880
SLT will change the way you think about fitness.  Every class will deliver a Whole-Body workout like you've never experienced before.  The heart-pumping, muscle aching, total body workout is tough, but fun.
SLT's 50-minute class is designed to STRENGTHEN, LENGTHEN, and TONE the body quickly and safely.  It applies the holistic principles of Pilates while emphasizing elements of strength training and cardio.  This unique combination allows for faster muscle definition than one would achieve by practicing these formats alone.  Your muscles won't know what hit 'em!
Based on the principles of the Lagree Fitness® method, the SLT workout uses the innovative Megaformer™, which represents a significant evolution of the traditional Pilates reformer.  This state of the art machine provides constant resistance by using a system of springs and pulleys.  It allows the body to shift quickly and smoothly from one exercise to another to maintain increased heart rate and get the blood pumping.
All muscle groups, from big to small, are strengthened during every SLT class.  The workout is significant in that it encourages maximum exertion while allowing for low risk of injury.  Under the guidance of our certified instructors, it's one of the safest ways to strengthen your muscles while reducing stress on the joints and connective tissues.
There's nothing out there quite like SLT.  Clients find that the method strengthens the body, tones and elongates the muscles, improves endurance, jump-starts the metabolism, burns fat, increases flexibility and postural alignment, and restores the body's natural balance.  Are you ready to give it a try?
Looking to be strengthened, lengthened and toned? Well, you've come to the right place. NYC's hottest fitness studio, SLT, just opened it's doors at 9 Rye Ridge Plaza. Expect 50-minutes of heart-pumping music, muscle quivering, and total body strengthening, lengthening and toning in an inspiring, small-group setting (only up to 10 people per class). SLT offers a total-body program that melds together cardio training, weight-bearing activity and Pilates to create a revolutionary, one-of-a-kind fitness program that burns calories rapidly and allows you to sculpt your physique in ways traditional exercise cannot. Sign up for your first class at a special $20 rate!
For more information on SLT please visit their website at:
Facebook at:
https://www.facebook.com/SLTnyc
Click here and see space 30 for exact location of the new SLT.