YOGAFREAK SIGNS EXTENDED TERM AT RYE SOUTH
By
admin
| | Category:
Featured Stores
|
Comments Off

on YOGAFREAK SIGNS EXTENDED TERM AT RYE SOUTH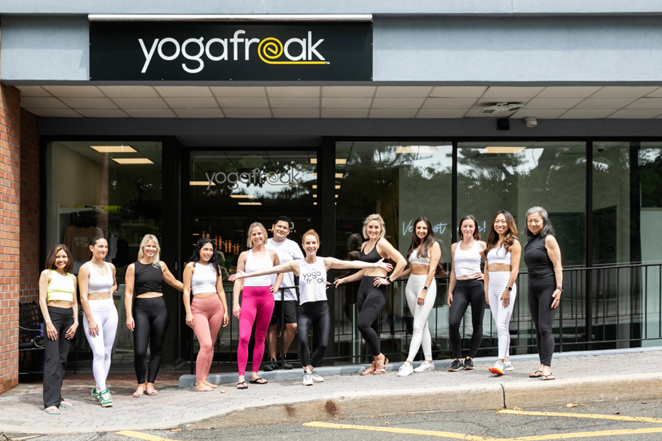 Rye Ridge Shopping Center, Plaza and South are excited to announce that Yogafreak, which opened its doors in 2016 has signed a long-term lease extension.
Yogafreak is a quintessential "small business" run by local mom Frannie Rochet (and sometimes her daughters). Fran had a long-term dream to open her own studio after teaching for 20 years and has successfully nurtured and cultivated her studio into a devoted thriving practice.
Frannie had this to stay about extending her lease " Yogafreak is here to stay! We are an inviting and inspiring hot yoga & HIIT studio. We are excited to announce that we just renewed a long-term lease in our same location (Rye Ridge Shopping Center) woo-hoo! A big shout out to all our hot yogis and hiiters, we are looking forward to many more years of freakin' fun together! "
About Frannie Rochat Owner/Director
Frannie Rochat has practiced yoga for nearly twenty years. In 1998, while working as a fixed income trader in London, a friend introduced her to the practice and she was immediately drawn to its physical and psychological health benefits. As Frannie continued to work and raise her young family, she found hot Yoga offered a much appreciated sense of balance and well being. Her passion for this unique practice led her to train as an instructor in 2006.
Frannie lives in Rye, New York with her husband, four children, and chocolate lab.
For more information and class schedules please visit their website www.yogafreak.com
The Rye Ridge Shopping Center, Plaza & South are located at Ridge & Bowman Avenues in Rye Brook NY. Shop Banducci's and over 70 fine shops, eateries, fitness & wellness facilities and everyday services with ample FREE PARKING.