Judith A. Okun, DMD
By
admin
| | Category:
Professionals
|
Comments Off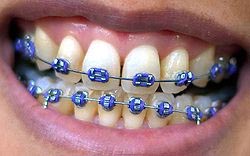 Judith A. Okun, DMD
14 Rye Ridge Plaza, Suite 243
Rye Brook, NY 10573
914-253-0722
Excellence in Orthodontics/Individualized care. We provide our patients withe the highest quality orthodontic care in a personal, professional environment. We aim to make the long -term-process of orthodontic treatment a positive experience.
Dr. Okun is Board Certified. Fewer than 40% of orthodontists are board certified. The American Board of Orthodontists is the only certifying board recognized by the American Association of Orthodontists and the American Dental Association.
We respect your privacy. We have private (individual) treatment rooms for every visit. We will never put you in an "open bay" where there are several dental chairs in the same room.
One Orthodontist with no expanded function technicians. Dr. Okun will treat you at every visit. You will not be bounced between technicians or multiple orthodontists.
Cutting Edge Technology. Our office is technologically advanced in the field of orthodontics, and TMJ/facial pain management. We offer digital photographs, digital models and digital x-rays: Digital x-rays insure low radiation exposure, and provides an instant image. Your x-rays can be printed or emailed to you general dentist easily and quickly. -In addition we have electric stimulation for pain management. This is the modality used in sport's medicine to enable athletes to have less pain and heal quickly so that they can return to activity soon after an injury. -Some cases benefit from temporary orthodontic mini-screw implants to optimize tooth movement.
One-stop shopping. Being located in a shopping plaza enables you to do your errands without even having to move your car. There are no fees for parking.
Meticulous Sterilization. Our patients can be assured that we follow all of the OSHA guidelines for sterilization techniques.
Enhanced WEB Services. Through our WEB services, our patients have the option to receive email appointment reminders, check their appointment times on-line and review their account information. Patients (and their dentists) can view their x-rays and photos. This WEB service is available 24/7, and is a convenient way for our patients to stay connected to our office from home!