Starbucks Coffee
By
admin
| | Category:
Retail
|
1 Comment »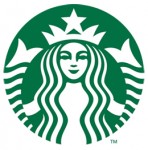 Starbucks
118 S. Ridge Street
Rye Brook, NY 10573
914-937-1597
– Wireless hot spot available
– Oven vacuumed food
– ITunes, Wi-Fi, Music store
Starbucks, the bottom line. We always figured that putting people before products just made good common sense. So far, it's been working out for us. Our relationships with farmers yield the highest quality coffees. The connections we make in communities create a loyal following and the support we provide our baristas pay off everyday.
Hours:
5:30am-10pm Monday-Thursday
5:30am-1030pm Friday
6am-1030pm Saturday
6am-930pm Sunday
www.starbucks.com